Sierra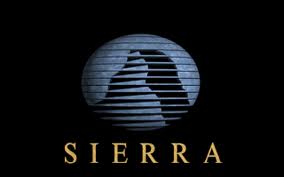 Sierra Entertainment (aikaisemmin Sierra On-Line) oli vuodesta 1980 vuoteen 2008 asti toiminut amerikkalainen videopelien kehittämiseen ja julkaisuun keskittynyt yritys. Vuonna 2008 Sierra Entertainment liitettiin osaksi Activisionia.
Yritys tuli kuuluisaksi etenkin seikkailupeleillään, joista monet saivat lukuisia jatko-osia.
Seikkailupelit
Mystery House (1980)
Mission Asteroid (1980)
The Wizard and the Princess / Adventure in Serenia (1980)
Cranston Manor (1981)
Ulysses and the Golden Fleece (1981)
Time Zone (1982)
The Dark Crystal (1982)
Gelfling Adventure (1984)
Mickey's Space Adventure (1984)
The Black Cauldron (1984)
Winnie the Pooh in the Hundred Acre Wood (1984)
Dragon's Keep (1983)
Troll's Tale (1983)
Gold Rush! (1988)
Codename: Iceman (1989)
The Adventures of Willy Beamish (1991)
Heart of China (1991)
Freddy Pharkas: Frontier Pharmacist (1993)
Betrayal at Krondor (1993)
Slater & Charlie Go Camping (1993)
Urban Runner (1995)
Torin's Passage (1995)
Rama (1996)
Lighthouse: The Dark Being (1996)
Betrayal in Antara (1997)
King's Quest -sarja
King's Quest I: Quest for the Crown (1984)
King's Quest II: Romancing the Throne (1985)
King's Quest IV: The Perils of Rosella (1988)
King's Quest V: Absence Makes the Heart Go Yonder! (1990)
King's Quest VI: Heir Today, Gone Tomorrow (1992)
King's Quest VII: The Princeless Bride (1994)
King's Quest VIII: The Mask of Eternity (1998)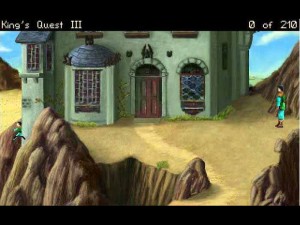 Space Quest -sarja
Space Quest II: Vohaul's Revenge (1987)
Space Quest III: The Pirates of Pestulon (1989)
Space Quest IV: Roger Wilco and the Time Rippers (1991)
Space Quest V: Roger Wilco in the Next Mutation (1993)
Space Quest 6: The Spinal Frontier (1995)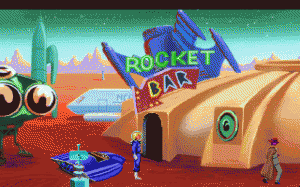 Leisure Suit Larry -sarja
Softporn Adventure (1981)
Leisure Suit Larry Goes Looking for Love (In Several Wrong Places) / Leisure Suit Larry 2 (1988)
Leisure Suit Larry 3: Passionate Patti in Pursuit of the Pulsating Pectorals (1989)
Leisure Suit Larry 5: Passionate Patti Does a Little Undercover Work (1991)
Laffer Utilities (1992)
Leisure Suit Larry 6: Shape Up or Slip Out! (1993)
Leisure Suit Larry 7: Love for Sail (1995)
Leisure Suit Larry's Casino (1998)
Leisure Suit Larry: Magna Cum Laude (2004)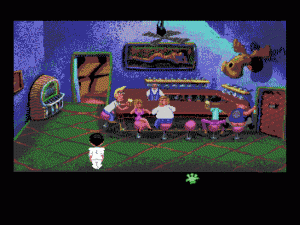 Police Quest -sarja
Police Quest II: The Vengeance (1988)
Police Quest III: The Kindred (1990)
Police Quest IV: Open Season (1993)
Myös SWAT-sarja on kuluu Police Quest sarjaan, mutta se on taktinen räskintä eikä seikkalupeli.
Manhunter: New York (1988)
Manhunter 2: San Francisco (1989)
Laura Bow -sarja
The Colonel's Bequest (1989)
Laura Bow II: The Dagger of Amon Ra (1991)
Conquests -sarja
Conquests of Camelot: King Arthur, The Search for the Grail (1989)
Conquests of the Longbow: The Adventures of Robin Hood (1992)
Quest for Glory -sarja (Myöhemmin Hero's Quest)
Quest for Glory I (Hero's Quest I): So You Want to be a Hero (1989)
Quest for Glory II (Hero's Quest II): Trial by Fire (1990)
Quest for Glory III: Wages of War (1992)
Quest for Glory IV: Shadows of Darkness (1994)
Quest for Glory V: Dragon Fire (1998)
EcoQuest -sarja
EcoQuest: The Search for Cetus (1991)
EcoQuest 2: Lost Secret of the Rainforest (1993)
Gabriel Knight -sarja
Phantasmagoria -sarja
Phantasmagoria (1995)
Phantasmagoria II: A Puzzle of Flesh (1996)
Shivers -sarja
Shivers (1996)
Shivers 2: Harvest of Souls (1997)